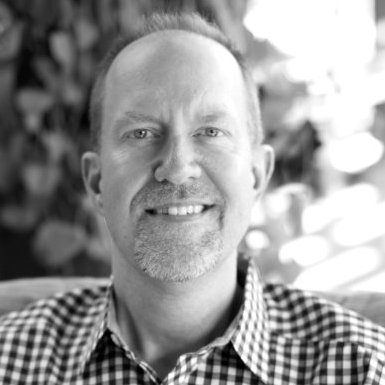 Healthcare CIO and consultant Drex DeFord.
When a healthcare provider buys new technology, it isn't just the bottom line that's at stake, it's the health and safety of patients. We sat down with longtime healthcare CIO Drex DeFord to ask how healthcare CIOs should vet IT vendors and test out new IT products before buying.
Drex is an independent consultant with a long career as a healthcare executive, including his experience as Co-Founder and CEO of Next Wave Connect; EVP and CIO at Steward Healthcare in Boston; SVP and CIO at Seattle Children's Health System and Research Institute; and Corporate VP and CIO at Scripps Health in San Diego. Prior to that, he spent 20 years in the US Air Force, where he served as a regional CIO, a medical center CIO, and Chief Technology Officer for the USAF Health System's World-Wide Operations.
All this to say, Drex knows a lot about making high-stakes healthcare IT decisions. Here's how he does it.
Q: As a longtime CIO, what factors do you consider when deciding which vendors to partner with?
Drex: If I was going to give a CIO advice about a new purchase, there are a lot of things I would tell them. One of those is that you're going to put out an RFI or an RFP and everyone's going to respond saying they can do everything. Obviously, that can't really be true. So, a lot of it is going through the individual submissions, going through the individual products and taking time to look and see and understand what these vendors really do. Another big part of it is talking to your peers. They are folks who have been very successful with certain products. You know people across the industry. So reach out to them, ask them questions, ask them what they think. That's probably some of the most valuable information you can get. Also, the opportunity to partner up with vendors who are willing to do on-site tests with you is invaluable. When you get down to deciding between the last two or three vendors, invite them in and have them set up shop and install their product in a pilot program so that you can really see if they do what they say they do on paper. You'll find out a lot about the company that way, how they react, how they support you when things aren't going right and how they recover when they fail. Because all vendors will fail.
Q:Let's talk a bit about vendor failure. Should CIO's expect it and, if so, what makes someone in your position willing to accept it?
Drex:At some point, there will be a problem. Something will stop working, or there will be a software update that creates more bugs than it intended to solve. And that's ok. I think, as CIO's, we shouldn't expect everyone to be perfect. We expect what we expect of ourselves—when you fall down, dust yourself off and get back in the game. How you do that as a vendor is a big deal when it comes to buying. It's about understanding that this is an experience I'm going to have with this vendor, so when things don't go right, they figure out how to make them right. If you've got folks that are committed to that, it makes a big difference in your decision to buy, your decision to renew, and your decision to grow and expand with that particular vendor.
Q: You have a very strong philosophy on healthcare IT leadership. How has ExtraHop helped to bolster or realize that philosophy?
Drex: I've lead teams in four major health systems in the U.S. as a Chief Information Officer. One thing I've always told my teams is "everything is connected to everything else." So, the idea that teammates work in silos, that they focus on business applications or clinical applications or business intelligence or the network is great. But they really need to understand how everything connects to everything else. That doesn't just extend to the other silos within healthcare IT, that includes the doctors and the nurses and the lab tech and the pharmacists and, most importantly, the patients and their families. I think it's really important that people in healthcare IT understand that they, too, are providers of care. Their customers are patients and families. So, using ExtraHop to be able to break down those silos and bring teams together to focus their efforts on patients and families is a big deal to me, and it's one of the reasons I use ExtraHop.
For an additional, third-party perspective to help you on your IT buyer's journey, please check out our handy guide: Real-time Visibility: Considerations for Buyers, from Enterprise Strategy Group.
Drex is also a huge advocate of Lean IT and streamlined processes in healthcare organizations. To learn his suggestions for how to move towards Lean operations in your own organizations, watch this short video:
---
This is a companion discussion topic for the original entry at
https://www.extrahop.com/community/blog/2016/how-healthcare-cio-decides/